Why Are We Manitoba's #1 Emergency Response System? 24/7 Response
Our Response Centres are available 24/7 and staffed with professionally trained Response Associates. No Long-term Contracts
There's no long-term contract so you can use our service for as little or as long as you need. Personalized Care Plan
We'll work with you to create a care plan that works for you. You pick who we call and in what order! Local Support
We install the equipment in your home & provide free, ongoing service for as long as you have Lifeline!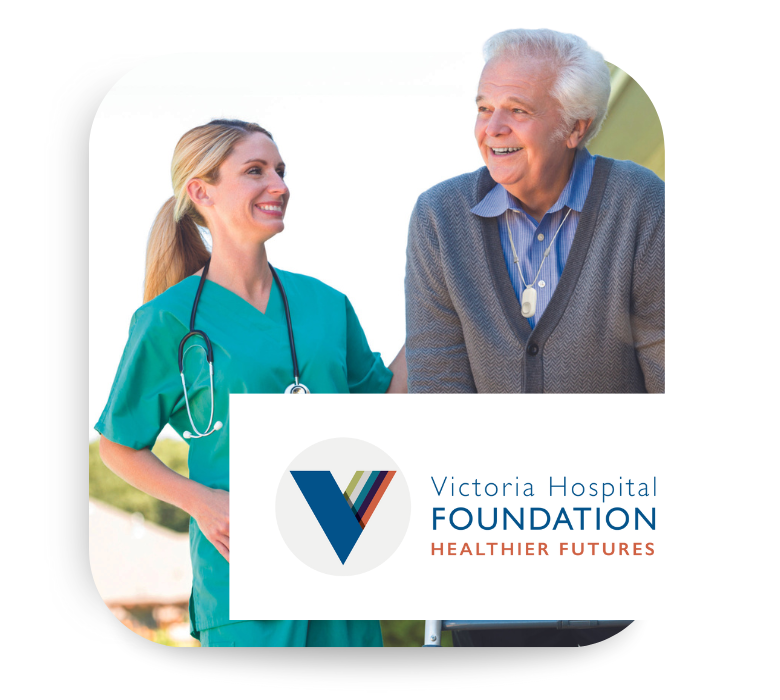 A community partner of the Victoria Hospital Foundation.
For over 35 years, Victoria Lifeline has helped people lead safe & independent lives across the province. We're are integrated into the healthcare system and reinvest profits to advance healthcare.

Our goal is to help you live at home for as long as possible.
Our Purpose
Supporting the independence and well-being of seniors and people living with disabilities
More people in Manitoba choose Victoria Lifeline over any other medical alarm service. Why?
Because we're so much more than just a help button! We offer Manitobans local, in-home service, setup, support, and education that help assure individuals lead healthier and more independent lives.

Client Testimonials
What Our Subscribers Have Said About Us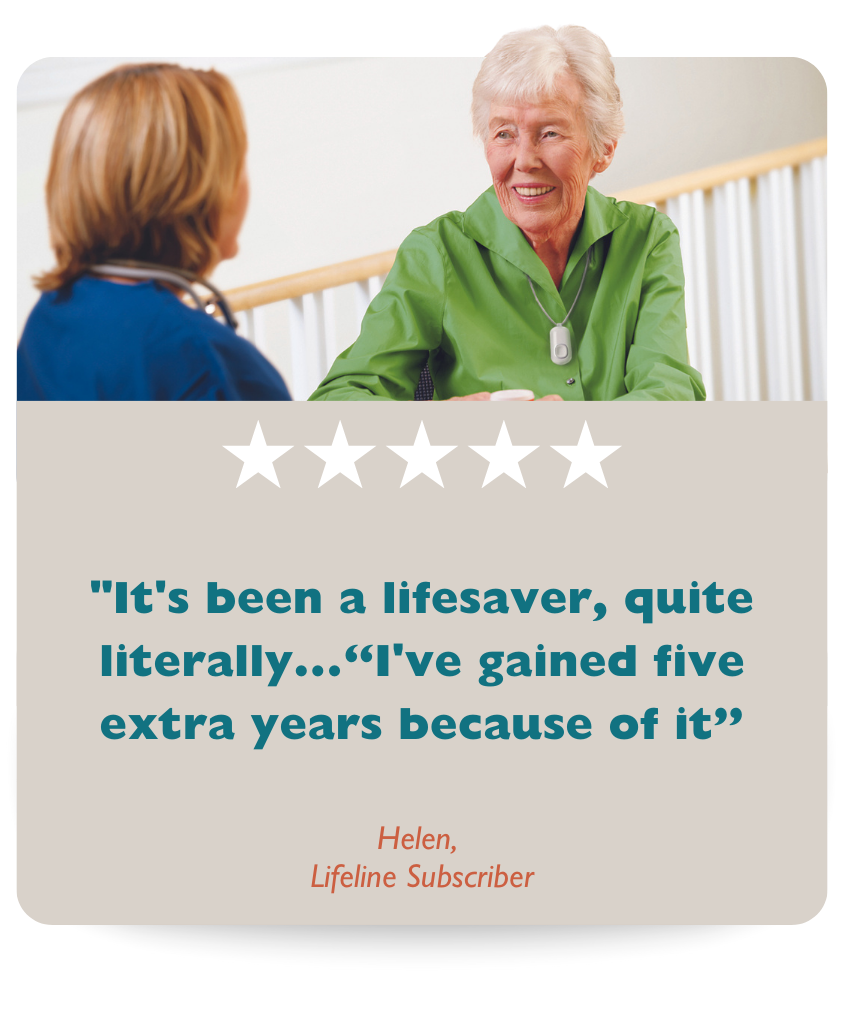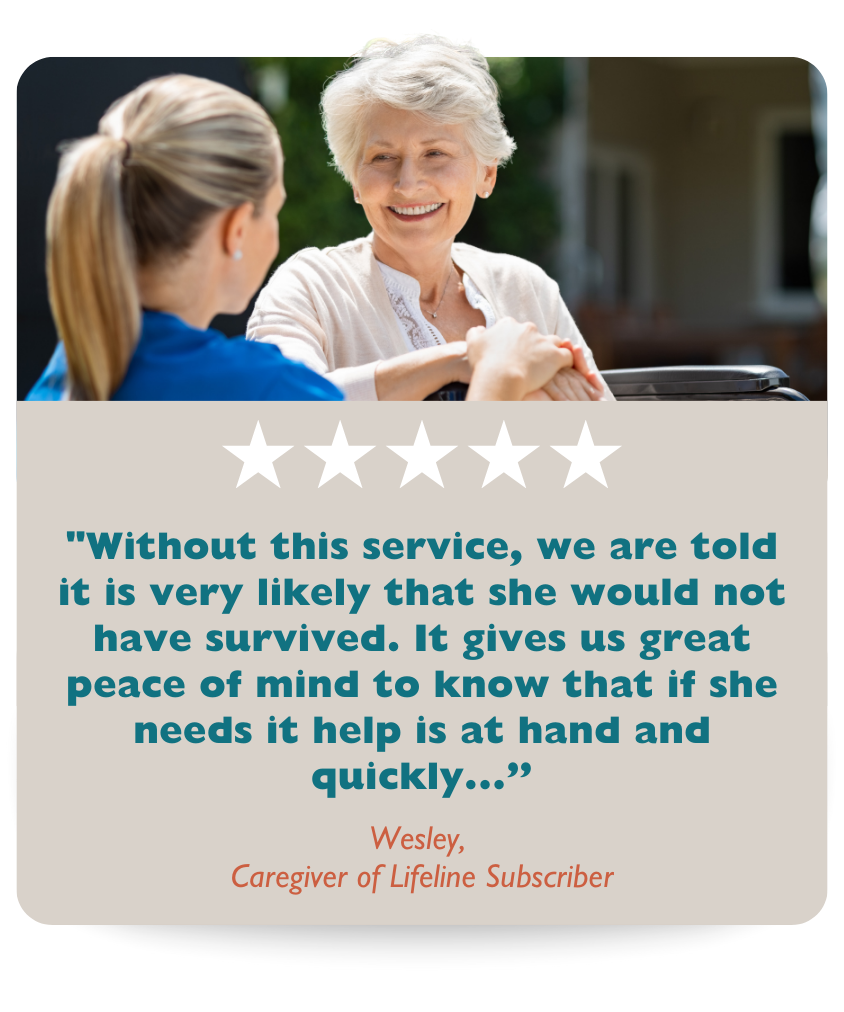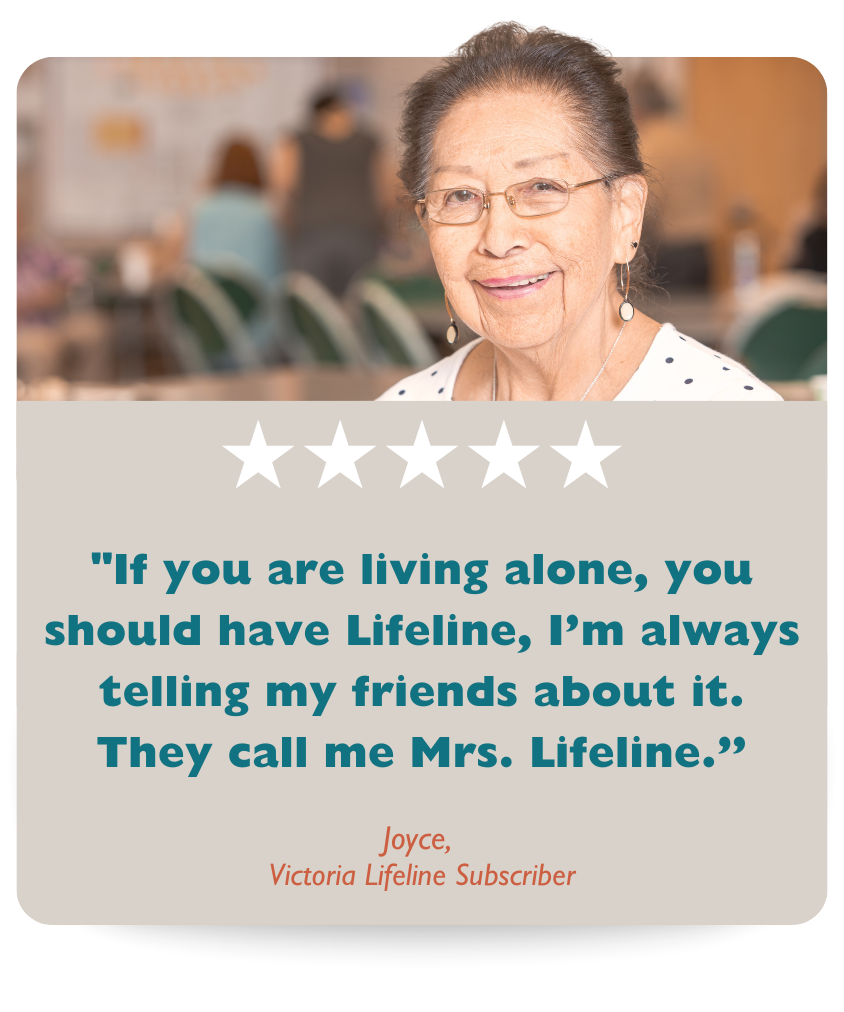 Your safety
is our priority.
Already know that Lifeline is right for you?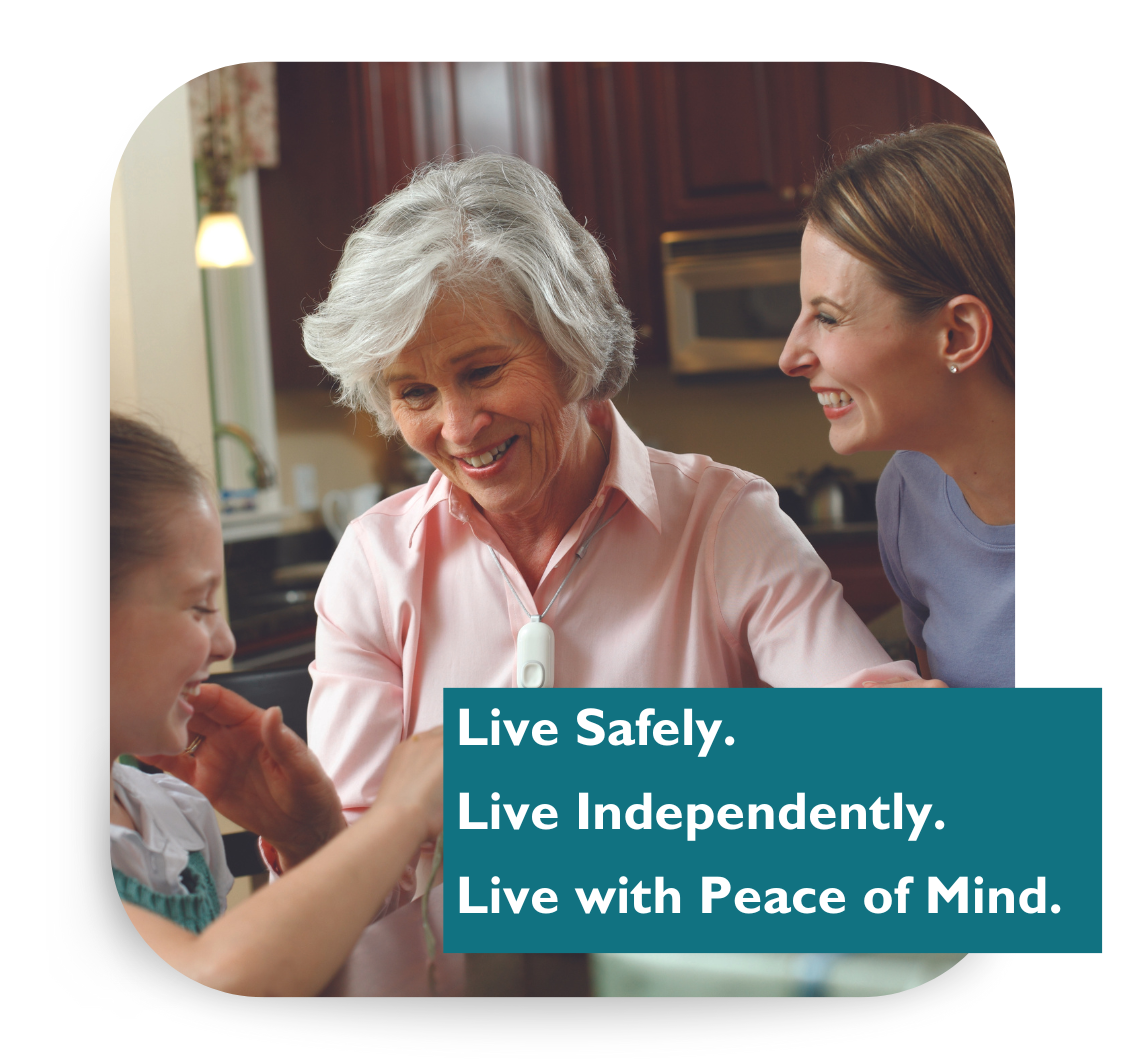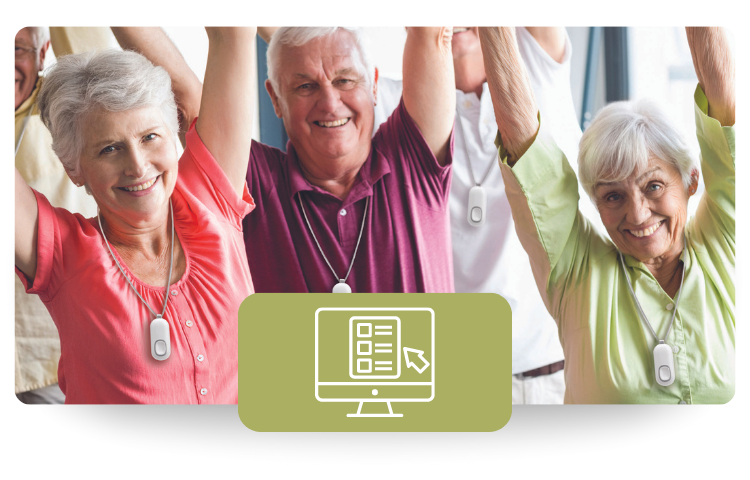 We Have Options For Everybody
Sometimes, one size doesn't fit all. We have several buttons, each designed to meet the needs of different types of individuals. Check out our different service plans!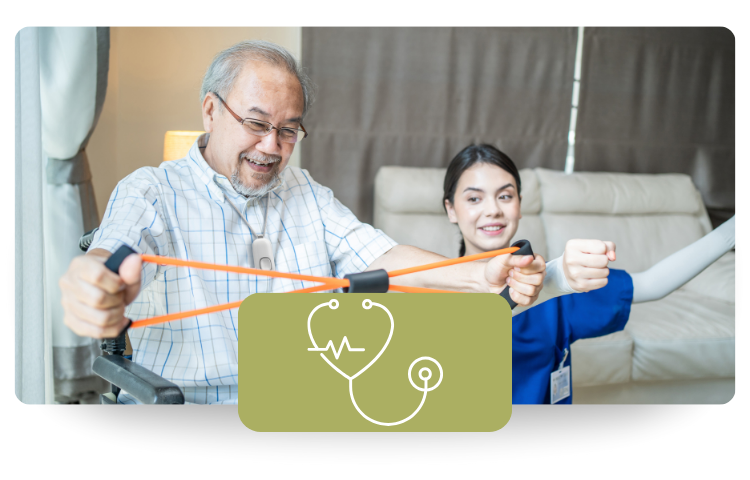 Referred by Healthcare Professionals
Healthcare professionals trust us to help their patients live safely at home. With a fast and easy referral process, Victoria Lifeline is integrated into the healthcare system.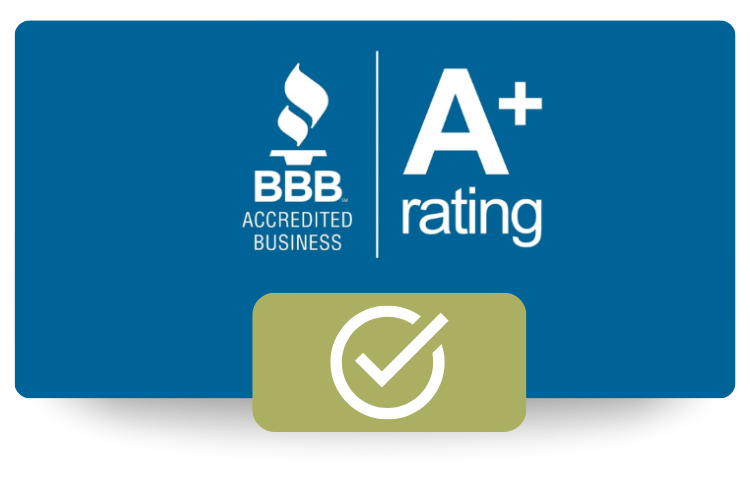 12 Years of BBB Accreditation
We take pride in our A+ rating with the Better Business Bureau. For the past 12 years, we have maintained a strong relationship with our community and subscribers through honesty, trust, and ethical business practices.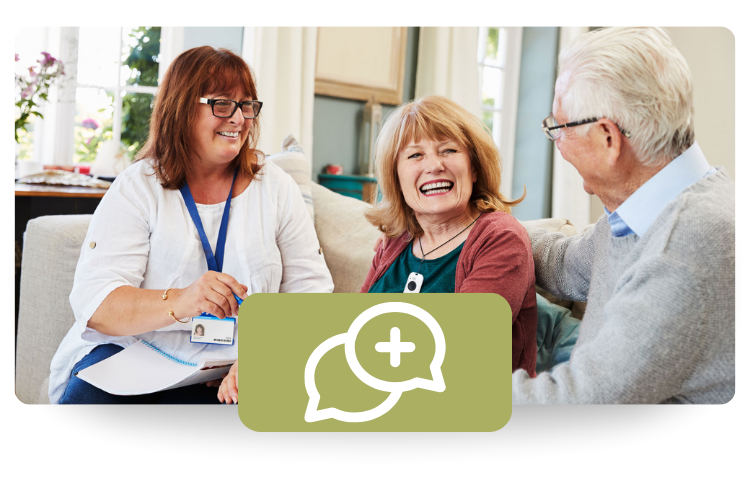 Free In-Home Consultations
All of our Education Facilitators are trained and certified in fall prevention. Take advantage of our FREE one-on-one consultations today!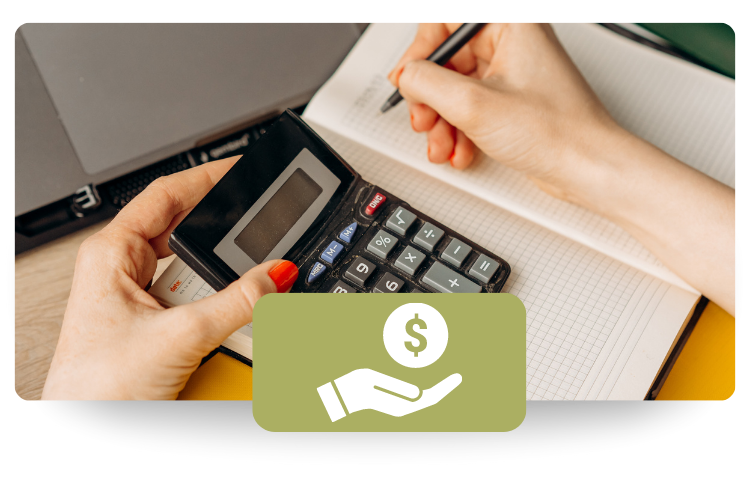 To ensure everyone has access to the service, HomeSafe subsidized rates start as low as $21/month for those who qualify.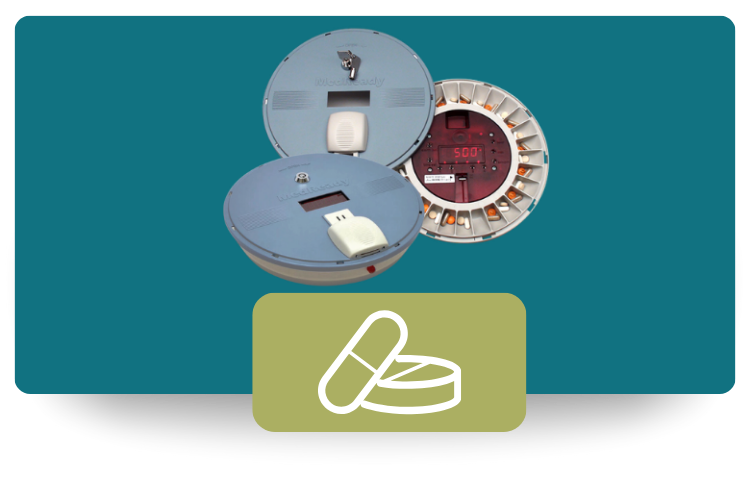 MedReady® Medication Dispenser
PERS buttons aren't the only thing that we offer to help keep you safe & independent. MedReady is a simple, affordable & automated way to help manage your medications and make sure they're being taken.

Sharing Is Caring
Our blog provides useful Guides and Tips
for Older Adult and Caregivers.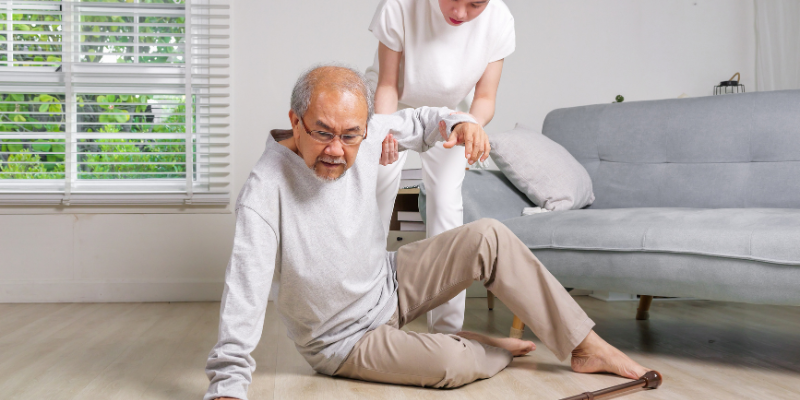 Falls can negatively impacting both physical and mental health. Learning how to effectively prevent long lie times is crucial. Learn what to do!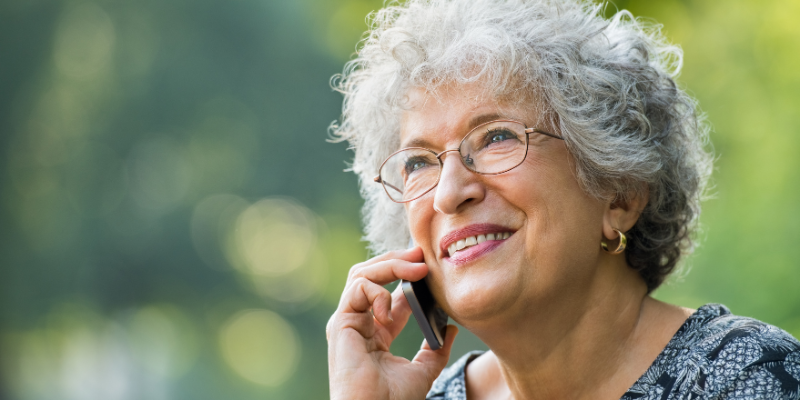 A Lifeline subscriber shares a reminder about the importance of taking proactive measures for safety and well-being.