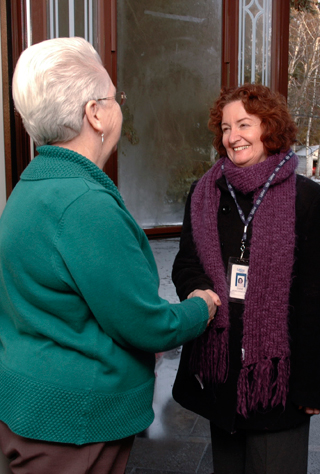 Victoria Lifeline has a full-time education facilitator who works closely with healthcare professionals to ensure a fast and easy referral process. We also offer home/hospital visits to educate your patients about the benefits of Victoria Lifeline and how our service works. With several different ways to refer a patient, Victoria Lifeline supports your needs as a healthcare provider and the needs of your patient.
If you would like Victoria Lifeline to contact your patient (with their permission):
You can either refer online by filling out the fields below or by calling our office directly at (204) 956-6777 or toll-free at 1-888-722-5222.
Click here for a form you can print and fax. Fax # (204) 261-7719 or toll-free 1-877-784-6865
Referrals are processed quickly and our Education Facilitator will let you know the outcome of the referral.