"It's nice to know that my Mom has someone there to help in an emergency."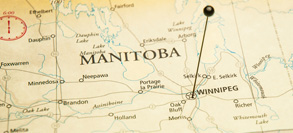 Victoria Lifeline is available in over 350 Manitoba communities.
Manitoba's #1 medical alert service, Victoria Lifeline is trusted by thousands of people to help them live at home with confidence. Our personal response system lets you summon help 24 hours a day so you are never alone when you have Lifeline. Whether you need emergency assistance or help from a friend or family member, we are there for you when it matters most.
Victoria Lifeline offers personalized service plans so the right people are called when you need help. We even install the equipment in your home and demonstrate how it works. We take care of all the details so you can continue to live your life to the fullest.
For that added layer of protection, Victoria Lifeline also offers AutoAlert, the most widely adopted fall detection technology in North America. A simple fall can have serious consequences, leaving you injured, disoriented or even unconscious. The AutoAlert button can automatically call for help if a fall is detected and you are unable to press your button.