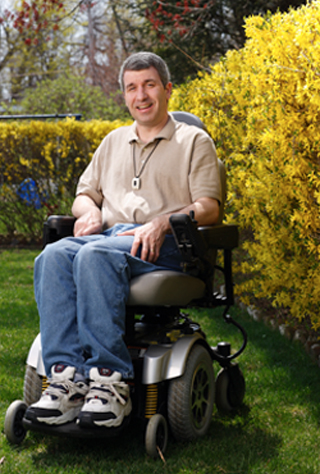 Our original, easy-to-use HomeSafe medical alert service connects you to a trained Lifeline Response Associate at the touch of a button. Our HomeSafe Standard service is an affordable option that will fit your needs and your budget. This includes a two-way Communicator and a help button worn on your wrist as a bracelet or as a pendant-style necklace. With no long term contract and no high-pressure sales tactics, Victoria Lifeline delivers a quality, caring service that supports your independent lifestyle.
Victoria Lifeline provides professional installation, maintenance and servicing of all equipment. Our Home Service Representative will visit your home to install the Lifeline equipment and then demonstrate how it works. We encourage and welcome family members at the installation appointment.
Through our trusted partnership with Philips Lifeline, we offer the latest technology in medical alert devices. With the Philips brand you know and trust, you can feel confident choosing our standard service option.
Watch the informational video below to find out what happens when you press your personal help button.
Click on the tabs below to learn more about our standard service features.