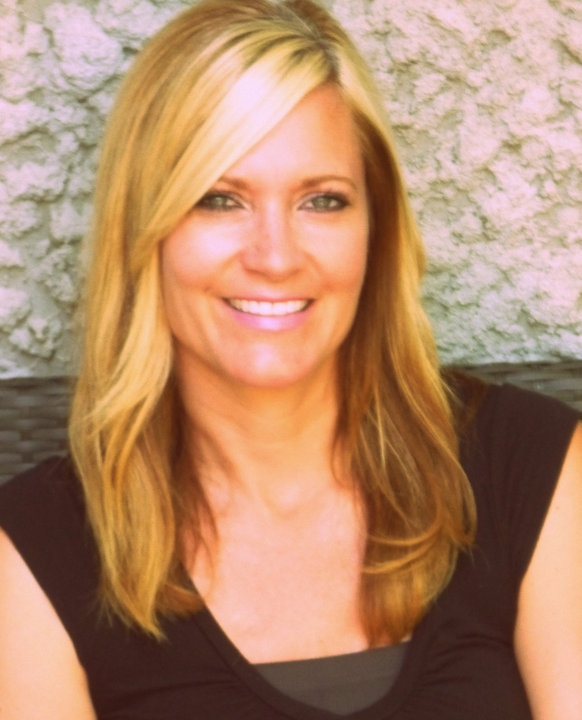 By: Krystal Stokes, Communications & Public Relations Manager

There's no better time to talk about the benefits of physical activity then summer because being active is as easy as stepping out your front door! When I see people walking, jogging, biking, or skateboarding around the city I know it's finally summer in Winnipeg! And everyone looks so happy because physical activity and a little Vitamin D from the sun can enhance your mood, reduce stress and contribute to your overall health and well-being. So, if you're looking for a reason to get moving this summer, keep reading to find out why physical activity is so darn good for you.
Instead of using the dreaded 'E' word (that's right, some people hate exercise!) why not re-frame exercise as 'being active' doing something you truly enjoy. Not everyone is cut out for running or high intensity aerobic classes at the gym. As it turns out, light to moderate physical activity may even be better in the long run because people are more likely to stick with it. The Heart and Stroke Foundation of Canada emphasizes on their website that, "To maintain heart health, a little physical activity goes a long way. If you're short on time, remember that any physical activity is better than none."
So what exactly is physical activity? It's simply any form of body movement that requires you to use energy. The Heart and Stroke Foundation classifies physical activity into four separate categories:
Endurance – aerobic activities that raise your heart rate like walking, bike riding, swimming, dancing or playing sports like racquetball or soccer.
Strength training – includes simple weight bearing activities like yard work or light weight lifting.
Flexibility - activities like yoga, Pilates or stretching.
Balance – includes activities like Tai Chi or exercises designed to improve your balance.
In case you're starting to feel overwhelmed, it should be noted that you don't have to squeeze in all these activities at once. Varying the type of activity you do throughout the week will ensure you don't get bored and hopefully, keep you coming back. A 2019 article on physical activity and heart health by Kaiser Permanente, a major American health plan provider, confirmed that 30 minutes of regular activity a day can lower your risk of heart disease. And it doesn't even have to be 30 minutes in a row, "two 15-minute segments of exercise or three 10-minute segments still count as 30 minutes." That's great news for people who are short on time but long on their commitment to a healthier lifestyle!
To reap the benefits of physical activity, it's important to incorporate an endurance activity in those 30 minutes that will raise your heart rate. For example, try taking a brisk 10-minute walk at lunch time, followed by some yard work after supper and perhaps a nice walk with the dog before bed. If you think about it, 30 minutes of activity 5 days a week is certainly an achievable goal! And if you add in some yoga or stretching on the weekend to help improve your balance and flexibility, you've checked off all four activity boxes. It should be noted that if you're living with a chronic health condition or haven't been physically active in a long time, please consult your healthcare provider before getting started.
So why is physical activity so vital to a healthy heart? The article by Kaiser Permanente states unequivocally that, "a sedentary lifestyle, where your job or leisure activities involve little or no physical activity, doubles your risk of dying from heart disease." That daunting statistic might be just the motivation you need to get moving this summer. The reason physical activity is so good for your heart is the same reason it's good for the rest of your body - it helps strengthen your muscles. Your heart is made of a specialized cardiac muscle and a strong heart is better at pumping blood throughout the body. The article went on to explain that, "this means the heart pushes out more blood with each beat, allowing it to beat slower and keep your blood pressure under control."
So know that we know why physical activity is so important, how can you get moving this summer and track your progress? Participaction, the well-known Canadian non-profit organization that has been promoting physical fitness for Canadians since 1971 (remember the Body Break TV commercials), has a great App you can download to track your daily activities. The Participaction App also has videos and articles to help you stay motivated. I downloaded it this week and I absolutely love it, especially the 'Take 10' feature. Throughout the day the App prompts you to take minutes to complete a physical activity. It's a great reminder to get up from my desk and move around!
Finally, if you want to be more physically active but are concerned about your mobility or safety, consider a mobile personal help button that goes wherever you do. GoSafe from Victoria Lifeline has two-way voice communication with the Response Center right through the button; GPS enabled location technology and fall detection, providing around the clock access to help. If you experience a medical emergency or an accidental fall, GoSafe is designed to pinpoint where you are and send help right to your location. GoSafe relies on available cellular networks to send in a help call. If you'd like more information, please visit our GoSafe page.
This article is meant to be informational in nature and should not replace the advice of a trained healthcare provider.